Login

Some services are not accessible on smartphone

|
|
Login

Some services are not accessible on smartphone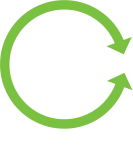 Request Tax Exemption Status
We want to make sure that your business is as profitable as it can be. If you are an eligible business, you can apply for tax exemption status with ICI Foods. All you have to do is follow the instructions below, and if approved we will update your account so that you never have to pay sales tax for your ingredients.
Instructions
Download and fill out a W9
Download and fill out the Uniformed Sales and Use Certificate
Use the email form on this page to submit the filled out forms to us
Questions?
Feel free to give us a call at 800-523-7902 or send us an email.
Submit Your Request