Login

Some services are not accessible on smartphone

|
|
Login

Some services are not accessible on smartphone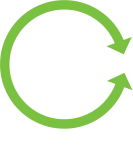 The ICI Difference
"Our history is in corn wet milling; our 40 years of experience is in distribution;
and our pride is in the success of our customers."
Rick Crowder, ICI Foods

Industry Experience
ICI Foods has been in the business for over 40 years. Being in the industry that long gives us unique insight into the business and allows us to better serve you.

One Source Solution
We have strong partnerships with over 45 of the finest ingredient suppliers and a network of nationwide distribution centers ready to supply all of your needs.

Product Expertise
Our talented team spends so much time learning about our suppliers' products that they can help you pick exactly the right ingredient for your specific need.

Just In Time Delivery
Our nationwide network of distribution centers allows us to keep the right inventory in the right places. We can deliver the freshest ingredients to your business exactly when it is needed.
ICI Foods has been a long standing supplier and continues to provide us with competitive pricing, excellent customer service and quality products. Our sales representative is extremely knowledgeable and works to provide us with the right sourcing opportunities to meet our business needs.
Purchasing Manager
Branded Food Manufacturer