Login

Some services are not accessible on smartphone

|
|
Login

Some services are not accessible on smartphone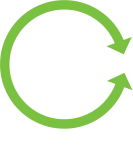 The ICI Foods Story
In 1979, a few men with backgrounds in the corn wet milling and the industrial sugar industries teamed up to form what is now known as ICI Foods, Inc. After over 40 years in business, the founders, their children and grandchildren and many other talented industry professionals are still growing this privately held business. Our teams are strategically located in the Southeast US as well as Texas to ensure superior support to the majority of our customers.
We have built a national distribution network centers in Kings Mountain NC, Plant City FL, Dallas TX, Denver CO, Salt Lake City UT, Ontario CA, and Chicago, IL. This national network allows us to deliver the right ingredients to customers all over the United states just in time for production runs. This helps our 700+ active customers reduce the amount of product they keep on their shelves, optimizing shelf life times. Our network pulls over 500 products from over 50 vendors and we delivery millions of pounds of raw ingredients every year.
ICI Foods is proud to say 98% of our ingredients are domestically grown and produced in the United States. By using ICI Foods as your trusted ingredient supplier, your company is cultivating healthy communities and supporting local farmers. Supporting the use of domestic ingredients today ensures that there will be farms in your community tomorrow and future generations will have access to nourishing and abundant food.
Vision
ICI Foods will be the most successful ingredient supplier of choice to our business partners.
Mission
ICI Foods partners with the most respected companies in our industry to deliver safe and quality ingredients with supply chain value.
Values
Integrity - Respect - Quality - Safety - Service - Responsiveness - Accuracy - Technology - Innovation - Experience
ICI Foods is committed to being...

Experienced
We take pride in the knowledge we have gained over the past 40 years and continue to develop our industry and product expertise.

Responsive
We make ourselves available 365 days a year, 24 hours a day, 7 days a week by telephone or email and are quick to adapt to changes in orders or last-minute requests.

Personal
We understand the diverse needs of our customers, strive to exceed expectations and develop long-term relationships.

Stable
We are a privately owned corporation with active shareholders, three generations of ownership, 21 years of average associate tenure, and over three decades of delivering quality ingredients.
ICI Food's Distribution Network
The Right Ingredients at the Right Time
Wine producers upstate New York and bakeries in downtown Los Angeles all have the same thing in common. They need ingredients delivered at the exact right time. With our national distribution network, we deliver exactly what you need, exactly when you need it.
Nationwide Distribution Network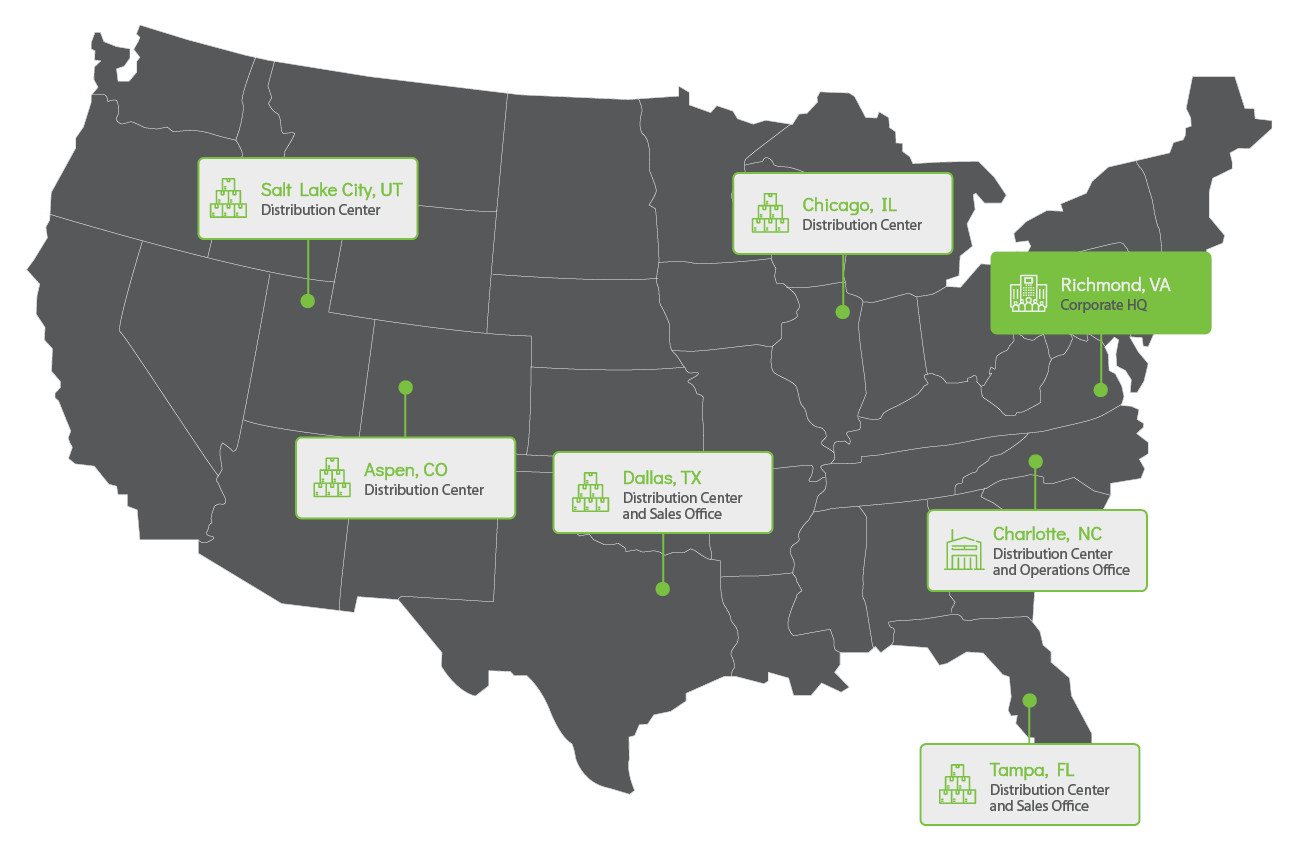 Charlotte NC
Flagship Distribution Center
About the Charlotte Facility
Our Charlotte, North Carolina distribution facility is certified under BRC Standards for Storage and Distribution. BRC certification is internationally recognized as a badge of quality and only awarded when rigorous standards and inspection criteria have been met. BRC is the gold standard for giving customers complete confidence in production programs and supply chain management.
ICI Foods is committed to supplying safe food and beverage ingredients. To demonstrate our commitment to food safety and quality, customer requirements, and regulatory compliance; we have implemented a management system under the BRC standard. We have developed a food safety plan based on globally recognized Hazard Analysis Critical Control Point (HACCP) principles. We will continually improve our BRC system to meet our food safety and quality objectives with the ultimate goal of providing our business partners with industry exceeding services and relationships.
FDA Registered and certified under BRC Standards for Storage and Distribution
62,000 square feet of storage with 6 truck docks
Next day delivery to 12 states
Rail, LTL and FTL capabilities for both liquid and dry goods
Repalletization and Custom Repackaging available
Liquid packaging capabilities
Kosher certified under Chicago Rabbinical Council (cRc) Standards for loading and distribution of sucrose and corn syrup products
4 cRc Certified tank trucks for transporting kosher liquid goods




Tour of our Facility