Login

Some services are not accessible on smartphone

|
|
Login

Some services are not accessible on smartphone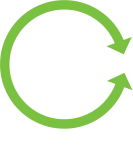 Shipping Policy
Reliable transit times for food ingredients are critical in the food manufacturing business. We make every effort to be as transparent as possible with processing and shipping times. Most orders are processed and can ship within 1 business day, but orders requiring Full Truck Load (FTL) or Less than Truck Load (LTL) may require an additional 1-2 business days to arrange for shipping. Some products may require additional lead time and if your order includes a product that does, we will contact you within 1 business day to discuss lead times or confirm the soonest available delivery time.
ICI Foods ships all orders with either UPS (Ground, 3 Day Select and 2nd Day Air), Old Dominion Freight Lines (Less than Truck Load or LTL), or ICI Freight Services approved freight carrier (Full Truck Load or FTL).
Shipping charges displayed during checkout are quotes and are subject to confirmation during order processing. If your order requires FTL or LTL delivery, please make a note on the order or send us an email and let us know if you require a lift gate service. We assume all FTL and LTL deliveries will be delivered to a business location with a truck dock.
If you need your order delivered on a specific date for your production needs, please add a Requested Delivery Date on the checkout page. We will make every effort to deliver your order on the day you need it. If you do not need your order on a specific date, just leave the Requested Delivery Date blank and we will ship the order as soon as possible.
Return Policy
Due to food safety concerns and the chain of custody, only completely unopened products are eligible for return. We encourage all customers to double check and confirm their orders do not contain incorrect products or quantities. However, we understand that products sometimes need to be returned. Unopened products may be returned within 30 days of the date the order was confirmed. Buyer is responsible for return shipping to our facilities.
All returns must be approved prior to shipping the the return back to us. You can call or email us or submit a return request through your account.
Credit will be issued to the original form of payment within 5 business days of receipt of the return at our facility and passing a quality assurance inspection. A restocking fee of 25% will be applied to the credit balance. We do reserve the right to refuse a return if the product does not pass our quality assurance inspection.
Product Damages
All orders should be inspected upon delivery to ensure all products are undamaged. Any damages found on arrival should first be noted on the bill of lading or delivery receipt. Please contact us within 1 business day to notify us of any damages so that we can resolve the issue as soon as possible.
ICI Foods reserves the right to deny replacement of damaged products if damages are not noted on the bill of lading or delivery receipt.