Login

Some services are not accessible on smartphone

|
|
Login

Some services are not accessible on smartphone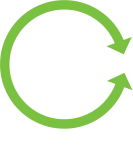 YOUR PRIVACY IS CRITICALLY IMPORTANT TO US.
ICI Foods (hereinafter, "us", "we", "our", or "ICI") treats each visitor's ("you", "your") information exactly how we would want our information to be treated, with absolute confidentiality. Your privacy is paramount and we take every step possible to ensure your data is kept completely private. Below, we outline our Privacy Policy to provide transparency on how we collect, use, store, and disclose both personally and non-personally identifiable information of our visitors and customers. This Privacy Policy applies to https://store.icifoods.com ("website"). This Policy applies only to information we collect through the Website and does not necessarily apply to our collection of information from other sources, such as phone or email.
This Privacy Policy, together with the Terms and Conditions posted on our website, outlines the general rules and policies governing your use of our website. Depending on your activities when visiting our Website, you may be required to agree to additional terms and conditions.
PLATFORM PROVIDER
This website is powered by k-eCommerce, a leading eCommerce platform provider. K-eCommerce is a PCI Level 1 certified platform. For additional information on k e-Commerce's privacy policies, visit their Privacy Policy page. K-eCommerce does not sell or disclose personal information to any 3rd parties.
WEBSITE VISITORS
Like most website operators, ICI Foods collects non-personally identifying information of the sort that web browsers and servers typically make available, such as (but not limited to) your browser type, language preference, referring site, and the date and time of each visitor request. ICI Foods' purpose in collecting non-personally identifying information is to better understand how visitors use the website and make improvements. From time to time, ICI Foods may release non-personally identifying information in the aggregate, e.g., by publishing a report on trends in the usage of its website.
ICI Foods also collects potentially personally-identifying information like Internet Protocol (IP) addresses for logged in users, for users leaving comments on product pages or blog posts, or for screen recording applications. ICI Foods only discloses logged in user and commenter IP addresses under the same circumstances that it uses and discloses personally-identifying information as described below.
GATHERING OF PERSONAL INFORMATION
Certain visitors to ICI Foods' websites choose to interact with the website in ways that require us to gather personally-identifying information. The amount and type of information that ICI Foods gathers depend on the nature of the interaction. For example, we ask visitors who sign up for an account at store.icifoods.com to provide a name, email address, city, and zip code, and to sign up for our email marketing we ask visitors to provide their name and email address.
DO NOT TRACK AND OPTING OUT OF INFORMATION COLLECTION
In keeping with our commitment to protect the privacy of our visitors and customers, our website honors browser "Do not track" requests. For details on how to set your browser to send do not track requests, see the links below for your browser.
Microsoft Edge Security Settings
Mozilla Firefox "Do Not Track" Request
Google Chrome "Do Not Track" Request
USE OF PERSONAL INFORMATION
Purchases, Fulfillment of Orders and Sales
We use your personal information to take and process orders, deliver products, process payments, and communicate with you about your orders and our products. Your information may be used in aggregate, which excludes personally identifiable information, by internal or 3rd parties for reporting and analysis. These reports and analyses are used to improve our website and understand our customers and visitors better.
Advertising
ICI Foods does not use personal information as part of its advertising targeting practices. We may use some information, such as your location or purchase history, to personalize our marketing efforts specifically to you. In these cases, your information is transmitted and stored securely with a 3rd party partner as outlined below.
DISCLOSURE OF PERSONAL INFORMATION
We may disclose personal information as required by local and federal laws. For a summary of how our 3rd party partners use personal information, see 3rd Party Applications below.
SALE OF PERSONAL INFORMATION
ICI Foods does not sell any personal information collected through our Website, 3rd party partners, phone, or email in any way.
ACCESS AND CONTROL OF YOUR PERSONAL INFORMATION
You have full access and control over your personal information. ICI Foods will respond with a full record of the information we have collected and will honor all deletion requests usually within 5 business days. To request a record or removal of information, please submit a Contact Us Request.
CALIFORNIA CONSUMER PROTECTION ACT (CCPA) ANTI DISCRIMINATION
Based on a consumer's personal information or exercising their rights under CCPA, ICI Foods will not and does not:
Deny access to goods or services
Charge different prices for goods or services by denying benefits or imposing penalties based on a customers personal information or by exercising their rights under CCPA
Provide a different level of service or quality of goods or services
Threaten a consumer with any of the above
CHILDREN'S PRIVACY (COPPA)
ICI Foods does not engage in business with individuals under 18 years old ("Children"). We do not knowingly collect personally identifiable information from anyone under the age of 18. If you are a parent or guardian and you are aware that your Children has provided us with Personal Data, please contact us. If we become aware that we have collected Personal Data from children without verification of parental consent, we take steps to remove that information from our servers.
SECURITY
The security of your Personal Information is critically important to us, but remember that no method of transmission over the Internet, or method of electronic storage is 100% secure. While we strive to use commercially acceptable means to protect your Personal Information (such as SSL), we cannot guarantee its absolute security.
AGGREGATED STATISTICS
ICI Foods may collect statistics about the behavior of visitors to its website. ICI Foods may display this information publicly or provide it to others. However, ICI Foods does not disclose your personally-identifying information.
COOKIES
To enrich and perfect your online experience, ICI Foods uses "Cookies", similar technologies and services provided by others to display personalized content, appropriate advertising, and store your preferences on your computer.
A cookie is a string of information that a website stores on a visitor's computer, and that the visitor's browser provides to the website each time the visitor returns. ICI Foods uses cookies to help ICI Foods identify and track visitors, their usage of store.icifoods.com, and their website access preferences. ICI Foods visitors who do not wish to have cookies placed on their computers should set their browsers to refuse cookies before using ICI Foods' websites, with the drawback that certain features of ICI Foods' websites may not function properly without the aid of cookies.
By continuing to navigate our website without changing your cookie settings, you hereby acknowledge and agree to ICI Foods' use of cookies.
3RD PARTY APPLICATIONS
ICI Foods uses a variety of 3rd party applications for web analytics, advertising, and user research. Below are the 3rd party applications our website uses.
Google Tag Manager - ICI Foods uses Google Tag Manager for the organization and management of all 3rd party tracking applications. While potentially personally-identifying information may be passed through this application, no personal information is retained in this application. For more information on Google Tag Manager's security and privacy, see the Google Tag Manager Data Privacy and Security Statement.
Google Analytics - ICI Foods uses Google Analytics to better understand how users interact with our website. We do not store or process personally identifiable information in Google Analytics and all data is in aggregate. Google Analytics sets several first-party cookies which are used to distinguish between users and limit the request rate. These cookies are also used to enable conversion tracking between various Google applications (Analytics, Ads, etc).
Google Ads - ICI Foods uses Google Ads to display ads on Google and its affiliate networks both for specific products and for "remarketing". Google Ads utilizes several first-party cookies to track conversions and display remarketing ads.
Bing - ICI Foods uses Bing (Microsoft) to display ads on the Bing website. Bing utilizes several first-party cookies to track conversions.
MailChimp - ICI Foods uses MailChimp, one of the most popular email marketing providers, to send targeted and non targeted email marketing campaigns. ICI Foods shares only the required information with MailChimp, which may include names, email addresses, and purchase history, to send personalized email marketing campaigns. Each email sent contains a link to unsubscribe.
LinkedIn - ICI Foods uses LinkedIn's Insight Tracking Tags to allow LinkedIn to collect and store data regarding members' visits to our website, including the URL, referrer, IP address, device, and browser characteristics (User-Agent), and timestamp. The IP addresses are truncated or hashed, and members' direct identifiers are removed within seven days to make the data pseudonymous. This remaining pseudonymized data is then deleted within 180 days. LinkedIn does not share the personal data with ICI Foods, it only provides reports (which do not identify you) about our website audience and ad performance. LinkedIn also provides retargeting for website visitors enabling ICI Foods to show personalized ads off its website by using this data, but without identifying the member. LinkedIn also uses data that does not identify you to improve ad relevance and reach members across devices. LinkedIn members can control the use of their data for advertising purposes through their account settings.
Twitter - ICI Foods uses Twitter Tracking and Conversion Tags to allow us to display ads, record ad conversions, and remarketing our website to visitors on its website.
HotJar - We use Hotjar to better understand our users' needs and to optimize this service and experience. Hotjar is a technology service that helps us better understand our users' experience (e.g. how much time they spend on which pages, which links they choose to click, what users do and don't like, etc.) and this enables us to build and maintain our service with user feedback. Hotjar uses cookies and other technologies to collect data on our users' behavior and their devices. This includes a device's IP address (processed during your session and stored in a de-identified form), device screen size, device type (unique device identifiers), browser information, geographic location (country only), and the preferred language used to display our website. Hotjar stores this information on our behalf in a pseudonymized user profile. Hotjar is contractually forbidden to sell any of the data collected on our behalf. For further details, please see the 'about Hotjar' section of Hotjar's support site
Authorize.net - We have partnered with Authorize.Net, a leading payment gateway since 1996, to accept credit cards and electronic check payments safely and securely for our customers. The Authorize.Net Payment Gateway manages the complex routing of sensitive customer information through the electronic check and credit card processing networks. See an online payments diagram to see how it works. The company adheres to strict industry standards for payment processing, including:

128-bit Secure Sockets Layer (SSL) technology for secure Internet Protocol (IP) transactions.
Industry-leading encryption hardware and software methods and security protocols to protect customer information.
Compliance with the Payment Card Industry Data Security Standard (PCI DSS).

For additional information regarding the privacy of your sensitive cardholder data, please read the Authorize.Net Privacy Policy ICI Foods is registered with the Authorize.Net Verified Merchant Seal program.

FormSubmit.io - ICI Foods uses FormSubmit.io to process our contact forms. Any personal information that is sent through our forms passes through FormSubmit's servers and is routed to our email system. FormSubmit does not disclose form submission information to any other third parties. For additional information, see FormSubmit.io's Privacy Policy.
E-COMMERCE
Those who engage in transactions with ICI Foods, by purchasing ICI Foods' products, are asked to provide additional information, including as necessary the personal and financial information required to process those transactions. In each case, ICI Foods collects such information only insofar as is necessary or appropriate to fulfill the purpose of the visitor's interaction with ICI Foods. ICI Foods does not disclose personally-identifying information other than as described below. And visitors can always refuse to supply personally-identifying information, with the caveat that it may prevent them from engaging in certain website-related activities.
BASE AND NEGOTIATED PRICING
ICI Foods offers special, negotiated prices with discounts above normal pricing. By requesting and receiving special, negotiated pricing, consumers agree to maintain the confidentiality of negotiated prices and agree to not disclose these negotiated prices. Negotiated prices are based on estimated annual estimated sales volume, delivery requirements, and other factors.
LINKS TO EXTERNAL SITES
Our Service may contain links to external sites that are not operated by us. If you click on a third party link, you will be directed to that third party's site. We strongly advise you to review the Privacy Policy and the Terms and Conditions of every site you visit.
We have no control over and assume no responsibility for the content, privacy policies, or practices of any third party sites, products, or services.
PRIVACY POLICY CHANGES
Although most changes are likely to be minor, ICI Foods may change its Privacy Policy from time to time, and in ICI Foods' sole discretion. ICI Foods encourages visitors to frequently check this page for any changes to its Privacy Policy. Your continued use of this site after any change in this Privacy Policy will constitute your acceptance of such change.
CONTACT INFORMATION
If you have any questions about this Privacy Policy, please contact us via email or phone.
ICI Foods
4134 Innslake Dr.
Glen Allen 23058, VA USA
800-523-7902