Login

Some services are not accessible on smartphone

|
|
Login

Some services are not accessible on smartphone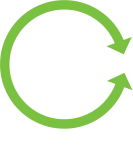 FREQUENTLY ASKED QUESTIONS
What do these order statuses mean?
We have a couple order statuses that mean different things, below is a quick breakdown of what each one means.
Submitted – Your order has been submitted.
Pending – Your order has been received and we are currently processing it, or your order is waiting to be shipped.
Not Shipped – Your order is being staged and is ready to ship.
Completed – Your order has been shipped or picked up and is now complete.
Cancelled – Your order has been cancelled and a credit or refund has been issued.
What is the standard ground, LTL and FTL shipping methods?
We use UPS Ground as our standard ground service. This is the best method for smaller orders, single bags of product etc. Our carrier of choice for less-than-truckload is Old Dominion Freight Lines. This method is perfect for orders up to 20,000 lb. For orders exceeding 20,000 lb. a full truck will be used. Please note that the max weight for a truckload is ~42,000 lb.
Why don't you show shipping rates for my order?
There are several reasons by you are seeing Pending Confirmation instead of a definitive shipping quote. We will need to quote a rate for you because of the volatility of Less-than-Truckload and Full Truckload rates. This quote will be emailed as soon as possible to you for approval before we finalize your order.
Where is your pickup facility?
We offer pickups for orders in several locations across the US, including Charlotte NC, Dallas, TX, Chicago, IL, Lakeland, FL, and Aspen, CO. Not all facilities stock all products, so we will let you know where the closest pickup location is in your final confirmation.
Can I send a Bill of Lading for you to use for my order?
Yes! If you are arranging your own freight feel free to email us your bill of lading to orders@icifoods.com along with your order number and we will make sure that is used.